Well, we got the 2014 rose' bottled, and labeled,and boxed-up and now is ready to go to the U.S. -just waiting on the truck.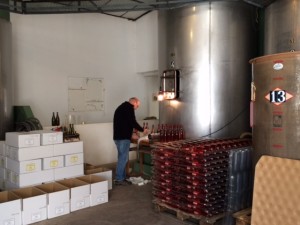 Also spent some time labeling the 'domstic' version for sale here in France.  The latest Bon de Commande is out….just waiting for the mail orders to arrive..!!??   Today we bottled the first of the 2013 red wines – the traditional Cotes du Rhone (blend of grenache and syrah). We bottled 2000 bottles yesterday, with the help of Manuel and GEO Service – took about 2 hours from start to finish.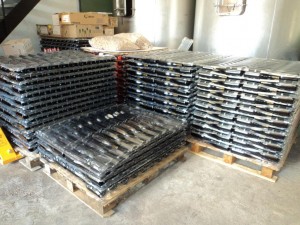 This we'll let sit in the bottles for a bit……let it get over the 'shock' of bottling.  Then we'll label and it will be ready to go on sale.