The 2016 harvest went well throughout the region. lasting well into October, as the grapes needed more 'hang time' to reach full maturity. Looks like ti will be another good year for the Southern Rhone. I was unable to find grapes this harvest – because of the decreased yields my source was unable to part with any of his fruit……so we wait for next year.
The new 2014 wines turned out nicely, with both the 2014 Ombre du Chateau Cotes du Rhone and the 2014 Chateauneuf-du-Pape being awarded Gold Medals from the Gilbert & Gaillard Review: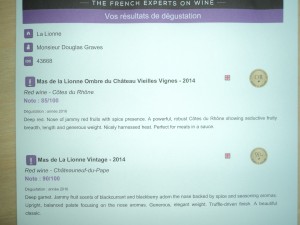 Always nice to know people like your wine.